I finally have my knitting mojo back! For a couple of weeks now I have just NOT been able to knit much, lacking motivation and desire, but last night I finished the avocado-colored Milo sweater vest for my 4-year-old. In true sensory kid fashion I tried to put it on him this morning and despite the fact that he loves the color, sweater vests in general, and was SO excited when I was knitting it for him, he will not wear it. In fact, he screamed and stomped his feet the whole ten seconds I was trying it on him purely to check the fit. Changes in life, new clothing included, are a challenge for him. Hopefully it will sit neatly folded with his shirts long enough and it will become a common sight and no longer something 'new' so his brain will lose it's anxiety of the unknown and let him wear it.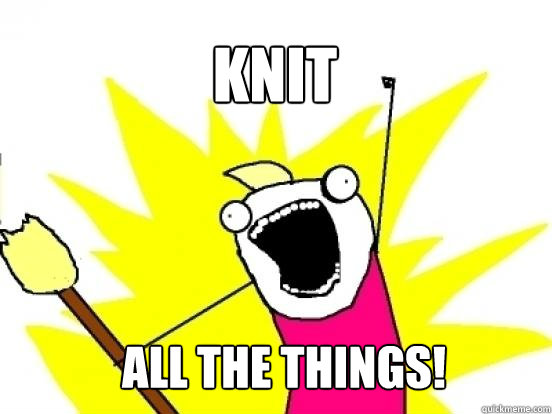 Next on the needles- a romper for my littlest. Yarn is Cascade Eco+ wool in some color scraps I had laying around. This time it's charcoal and turquoise. Using the Kumfy™ Jumper pattern in XSmall. Buttons will be "Robin" by Tessa Ann Designs. A nice embellishment that will stand out perfectly from a solid-colored set. Next question: To knit matching shoes or not? They take about an hour per shoe/slipper so it wouldn't mess with my queue substantially, but still.......Hmmmm.
Along with the return of my knitting mojo I got hit with the urge to knit tiny things like mad. Specifically- overalls and rompers. It's like nesting, but with knitting instead of the stereotypical cleaning and/or organizing. So again, my queue gets a make-over. What to do, what to do.
Currently on the needles: XS
Kumfy™ Jumper
with Eco+
Next on the needles: XS
Small Things Romper
with undyed 3-ply Uruguayan Merino
Then:
NB My Keiki Overalls
with Willow Merino by Family Roots in "Squishy Face"